Dessert with a Dash Archive
Professor Peter Russell returns to present on the Geology of McGregor Bay. He was a professor at the University of Waterloo and founded the Earth Sciences Museum there. His talk was popular last year, you will be thoroughly informed and entertained.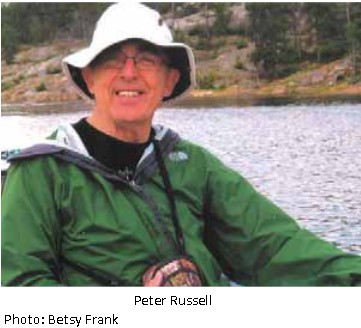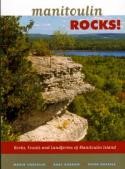 Prof. Russell's book, "Manitoulin Rocks" will be for sale: $20.00
An ideal reference guide for tourists, teachers, students, nature lovers, or anyone else who wants to understand the natural history of this beautiful Island!

The first half of the book treats a broad range of topics and concepts required to appreciate the geology of Manitoulin Island, using local examples wherever possible.

The second half of the book is a detailed field guide to 50 field stops on and north of Manitoulin Island to examine rocks and land forms. Location maps and clear driving directions are provided for each stop.
The following day, he will lead a tour around the bay to examine its rocks at closer range. For More, see "McGregor Bay- Magical Mystery Geological Tour with a French Twist" on page 7 of McGregor Bay Association Newsletter, 2015.
Around The World in 106 Days: Sue Miller Nyhof August 5th, 2015
"Don't let school get in the way of giving your kids an education."
  Sue, Martine, Bar and Gavin traveled for 99 days around the World between September 25th, 2014 and January 1st, 2015. (Dag commuted!)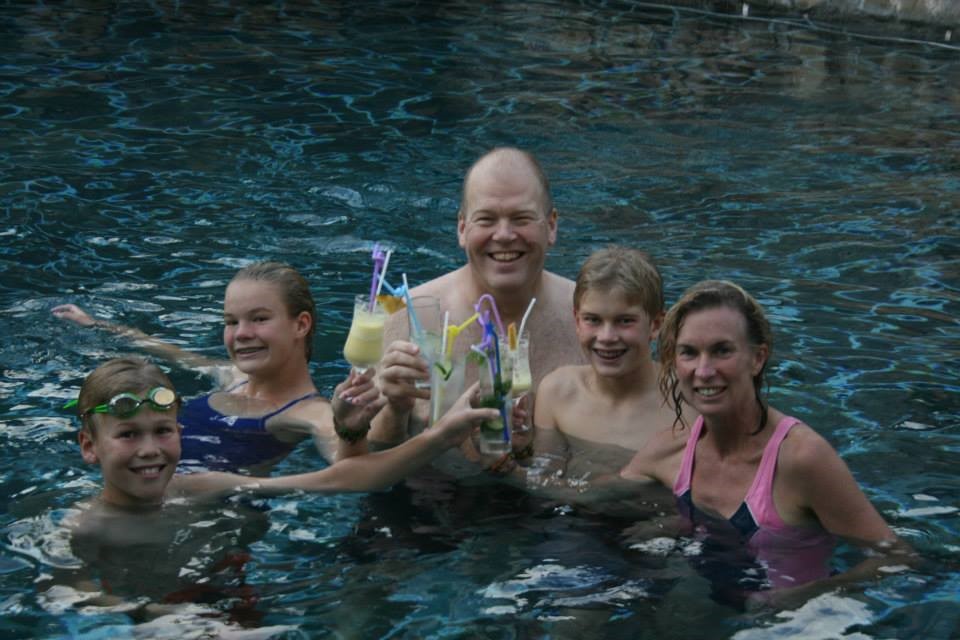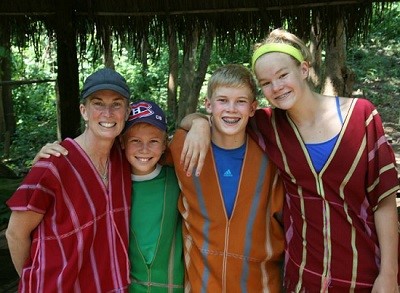 Vietnam: Hanoi in the north, out to Halong Bay for a cruise, north on an overnight train to the hill tribe villages around Sapa, then south to Hoi An, and further south to Ho Chi Minh and the Mekong Delta.
Thailand with Elephants at Patara, Laos with zip lines in the jungle, temples in Cambodia.
Australia : Cairns and swimming on the reef, Blue Mountains and canyoning with cousins, Sydney and swimming with their competitive team and bridge climb, Murrumbateman to hang out with cousins, all their animals and mountain biking, Snowy Mountains and horseback riding, Phillip Island with penguins and surfing, and Melbourne…,
New Zealand included many adrenaline filled days: sheep farm stay, kayaking the Abel Tasman sea, the incredible Milford and Doubtful Sounds, family bungee jump, crewing in an Americas cup match race, and our finale on a small sailboat out of Paihia, Bay of Islands in the north island.
For more information, adventures and exciting times, see her blog!
https://theworldin106.wordpress.com/ and http://www.pataraelephantfarm.com/
In the Footsteps of the Group of Seven: Jim and Sue Waddington, July 20th, 2015
About the speakers/ authors….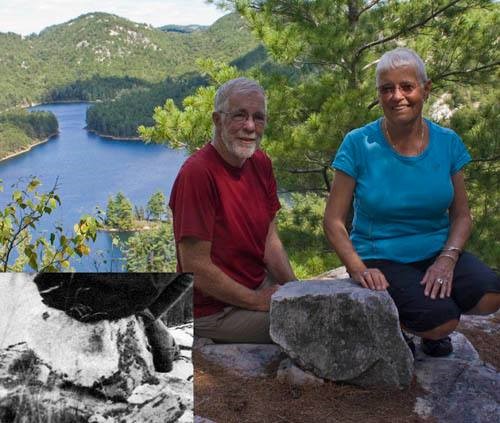 Sue and Jim have been on a quest to locate the places that inspired the Group of Seven painters. They particularly like to search for sites that can only be reached by canoe and on foot. The talk will compare photographs of some of the 500 painting sites they have found with the corresponding artwork. They will discuss how they find the painting sites and what they have learned about the painters. _________________________________
Sue is retired nurse. She is also an artist – a traditional rug hooker. Her rug hooking designs have won awards in the Burlington Art Centre and from the Ontario Hooking Craft Guild. In 1977 she was making a rug hooking adapted from A.Y. Jackson's painting "Hills, Killarney, Ontario (Nellie Lake)." During a canoe trip in Killarney Provincial Park, Sue and Jim paddled to Nellie Lake and were surprised to find that they could locate the exact spot where Jackson had sat when he did the painting. After this initial success, they have continued to search for other painting locations. Since the artists did not keep detailed records of where they worked, each painting represents a puzzle to be solved. For each of the about 500 places that they have located, they have recorded what the view looks like now and have compared it with the artist's impression of the same scene.
Jim is a retired physics professor from McMaster University who likes maps and the sport of orienteering. In 2003, he received the McMaster University President's Award for Excellence in Teaching. He has no artistic talent at all.
In their talks Sue and Jim show their photographs alongside art from the beautiful La Cloche hills of Killarney Provincial Park, from Bon Echo Provincial Park, the Georgian Bay islands, the Yukon and Nunavut.
The McMichael Canadian Art Collection has a website with information related to our hobby.
www.groupofseven.ca
About our book…. In the Footsteps of the Group of Seven: $55 Cash or cheque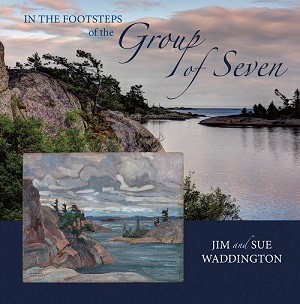 The book details our search for the sites that inspired the Group of Seven Painters. Many of the 500 painting sites that we have found are illustrated alongside the corresponding artwork. It is published jointly by the Art Gallery of Sudbury and Goose Lane Editions. A description of the book may be found at http://tinyurl.com/nuac2lu
This image of the book cover may be downloaded from http://www.gooselane.com/media/1066.jpg
We have also begun to describe our search for these special places on a Facebook page. You might "like' it at
www.facebook.com/FootstepsGroup7
All of our proceeds from the book sales will be donated to the Art Gallery of Sudbury. Contact: email FootstepsGroup7@gmail.com